A simple six-step process
It all starts with a conversation. Talking things through helps me to understand what you want from a new website, where you are in your author career, how you want your site to work for you in terms of book promotion, and how much time you want to devote to it once it's live.
I'll also ask you about your likes and dislikes in terms of author websites. And I'll share my own experience – in terms of what I've seen work, and what the impact has been, in terms of more traffic to your site, more engagement from your readers and, ultimately, more sales.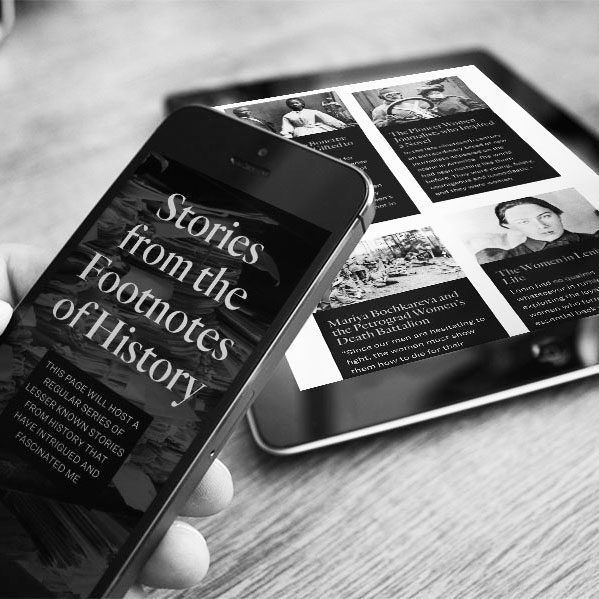 I use what we've spoken about as the basis for developing a strategy for meeting your readership development goals. This is the most important part of the process — planning a site which will be an active platform for book promotion.
I'll create a site architecture and navigation system which reflects this and check it with you before moving on.
By getting the first two steps right, the website almost designs itself.
Both of us know exactly the type of site we're wanting to achieve. I'll come up with a few variants, with a few visual treatments. We'll agree on what's right for you. And I'll hone the design to the point that you're delighted, and excited, and can't wait to release it into the wild.
Your site will be built on the WordPress platform, with whatever functionality we decided on in the planning phase. I'll write custom code as needed and integrate a custom font if you want something beyond what Google has to offer.
Audio and video options are added in a way that won't slow down your site. Social media will be integrated, prioritising the channels you like and feel most comfortable in using.
This is the exciting part for you (and for me) — but behind the scenes I'll be making sure your site is authorised and verified with the search engines and that your sitemap is submitted for indexing.
I'll be monitoring how it looks on the search engine results page and offering advice on how to optimise this.
The launch is simply the end of the beginning.
Like all the important things in your life, your website will need upkeep and maintenance.
And the great thing about WordPress, is that it's an open platform, which is so easy to update. I can do it on your behalf, or I can give you guidance so you feel comfortable doing it on your own.  And, if ever we go our separate ways, you can retain full control over the way the site evolves into the future.
QUESTIONS ABOUT A WEBSITE OR PROMOTING YOUR BOOKS?
I'm Faith Tilleray. I'm here at my computer most days and welcome any contact from human beings – particularly the special kind who write books. 
Pick up the phone anytime during work hours.
You can call me on 01588 660221 or 07891 449 007
Alternatively, drop me a line on faith@aisforauthor.com